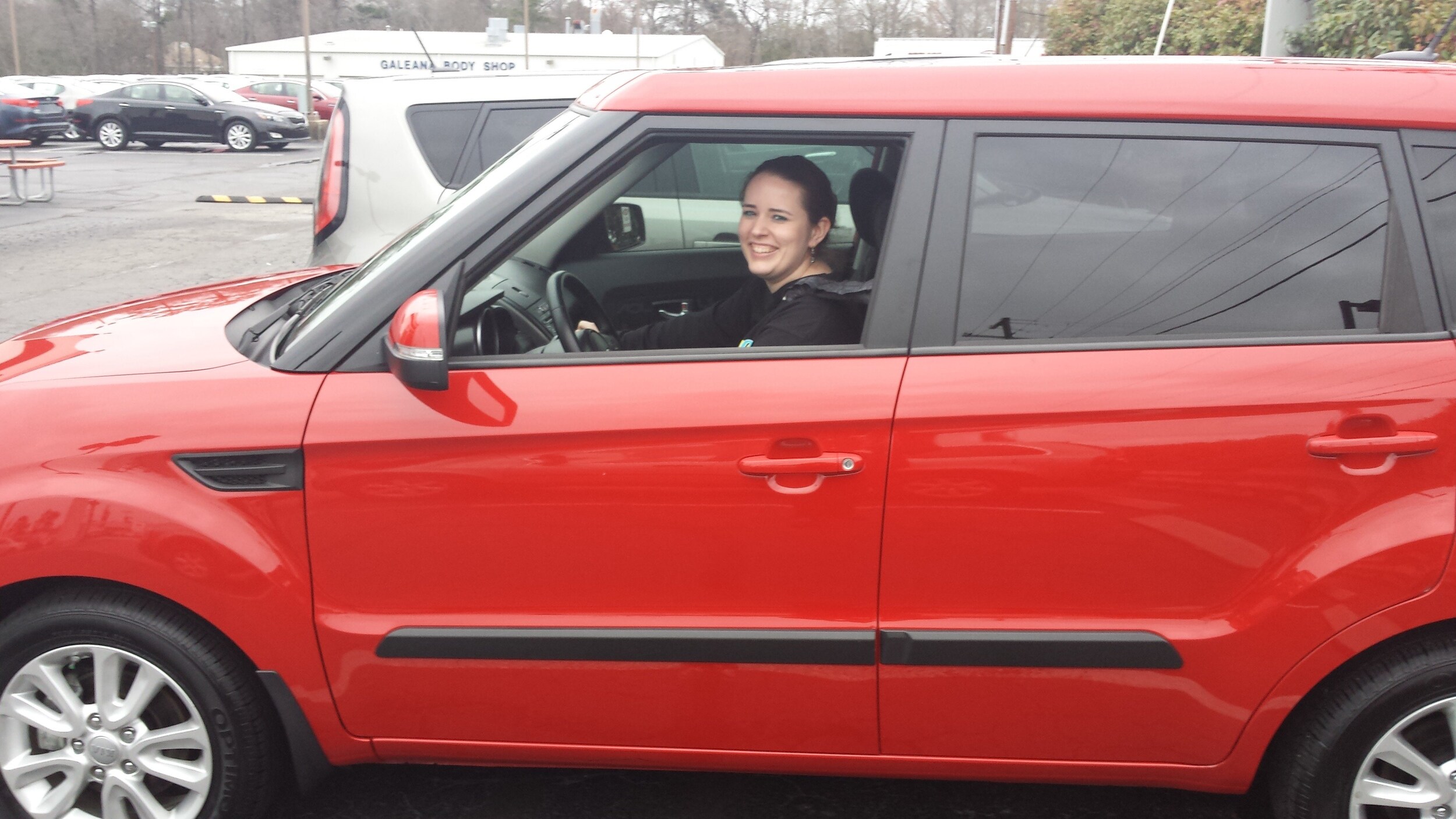 "My experience with galeana was very nice. This is my 2nd purchase at the dealership.  I had the same salesman Darren Doar. Mr. Doar is a excellent salesman and one of the reason for returning to purchase another vehicle.  He is very knowledgeable and not pushy. I like that in a salesman."  
"I have to tell you that this Sorento is my 4th Kia that I've bought from Galeana and the 3rd Kia that I bought with Bill Gripp as my saleman.  I have enjoyed my vehicle, and all my Kias, through Galeana. Bill Gripp is good and patient salesman.  He is fun to talk with, gives no pressure and makes you feel like you've been his friends since childhood.  He certainly knows his way around the cars he sells making sure that you see all the deatures you are interested in seeing."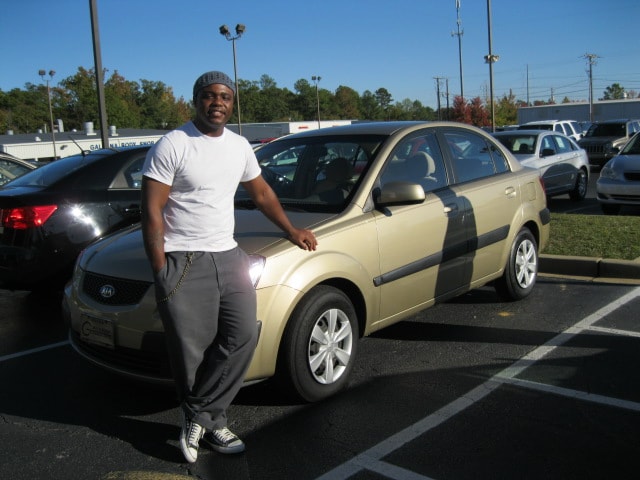 "Our experience at Galeana Kia was out standing.  The salesman, Cliff Lewis, was very knowledgeable and very understanding of our needs.  I would not hesitate to let other people know of our experience there."
 "Our experience was AWESOME!  Marlin made the whole process totally painless and actually fun!  We came in thinking there was no way you would be able to get us into a new Sorento with the features we wanted and Marlin told us he could and he certainly did!  He got me the color and features I have wanted for years!!  I love my new Sorento and will most certainly come back in when we need our next car and see Marlin again."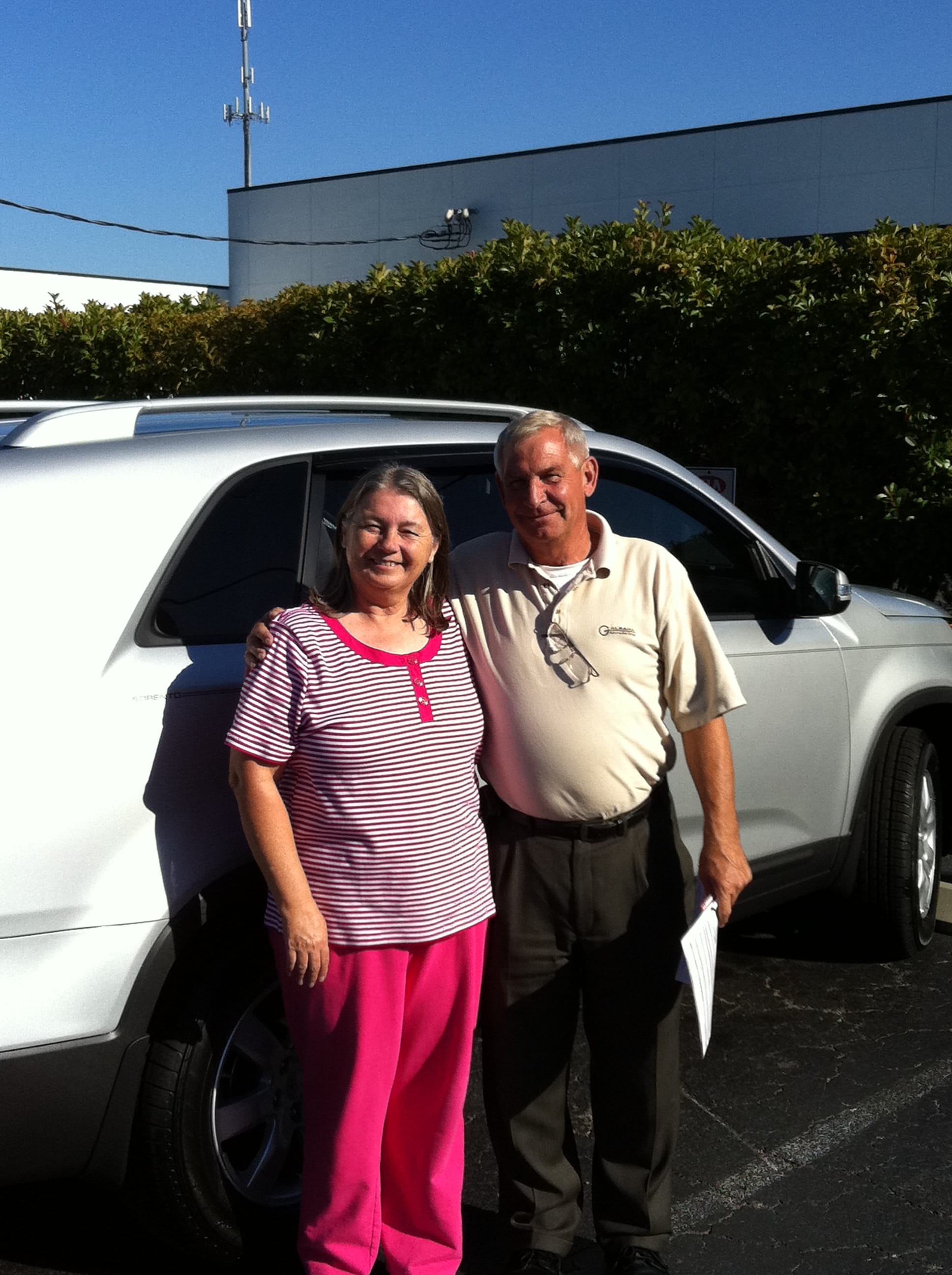 "Hello Mr. Griffin - Is it enough to say I drove passed 4 Kia dealerships that are closer to me because of the deal Jarrah offered over the phone?  No nonsense, no hassles.  Jarrah treated me with respect and spoke with clarity throughout our transaction - something I admire as a woman business owner.  My Soul ! was described and delivered as advertised.  A job well done.  Thank you!  Amena"

"We are very happy with our purchase. LJ was extremely helpful. We had originally went to JT Kias since our neighbor had bought a kia sorento from them. We really wanted to test drive an AWD sorento, but JT Kia did not have any. They were only interested in selling something off their lot I think. The salesperson was nice, but I didnt like the manager at all.

I later called Galeana Kia and spoke to LJ. He said he had an AWD and to come in and test drive it. I did and decided I wanted the AWD. The only problem was that my wife really wanted a black car and the AWD I test drove was red. I asked LJ to get me a price on the red car anyway and did not ask if they could get a black one. LJ came back with the price on the red car and told me he had found a black AWD that he could get for me. That's when I decided I was going to do business with Galena Kia. LJ took the initiative to find the car we really wanted without me even asking instead of trying to push us off on something we didnt really want."

Very happy customers,

Joseph and Denise Foldom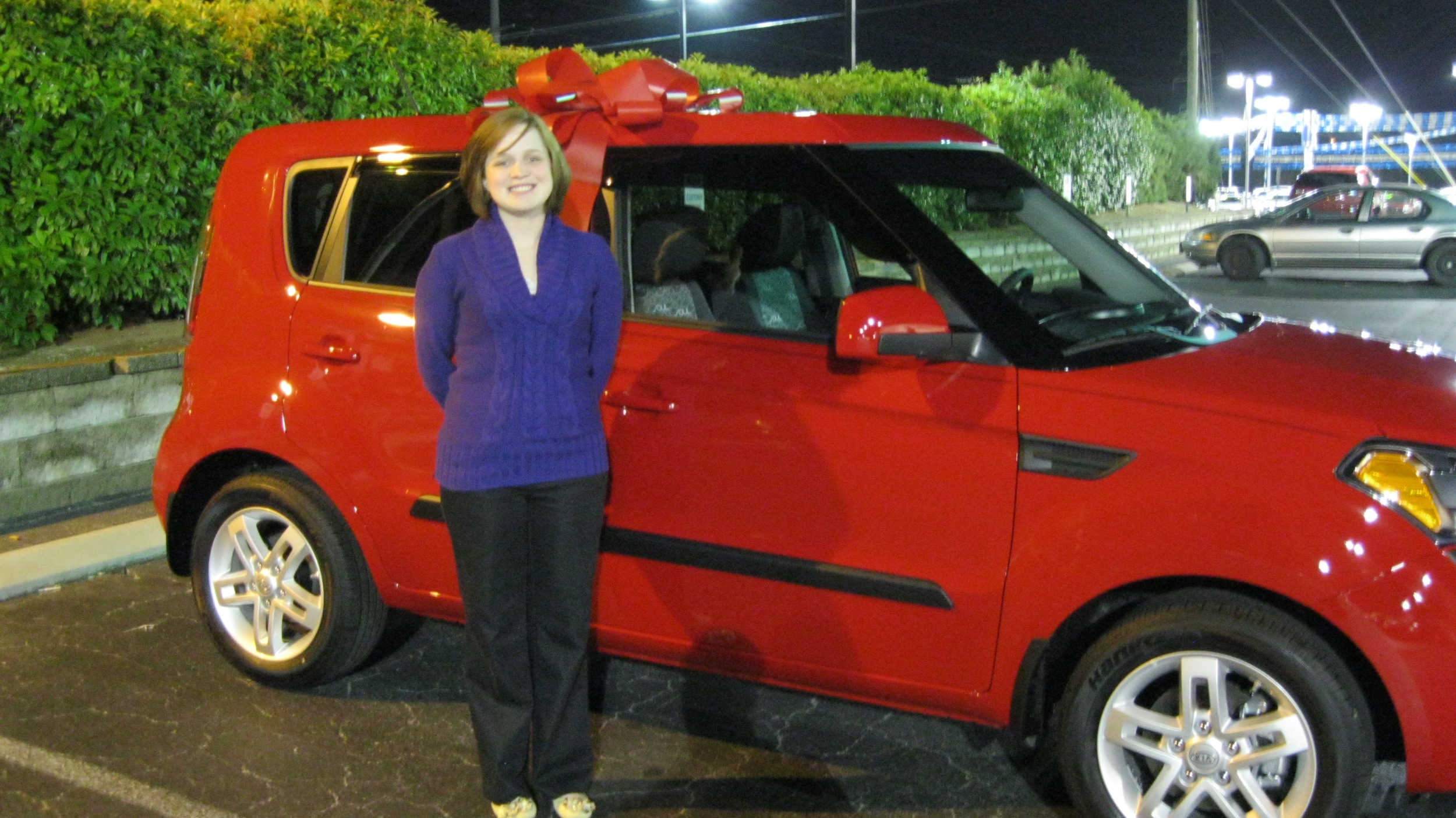 "My husband and I just purchased a vehicle from Galeana Kia yesterday afternoon. I have to admit this was the most pleasant car buying experience I have ever had. I have only bought three other vehicles in my lifetime and each one was a long drawn out experience. Each time my credit was either nonexistent or less than desirable and each salesmen made me feel embarrassed for it. This was not the case yesterday. My husband and I actually had no intention of purchasing a vehicle and stopped by just to look at the Souls. From the minute Darren walked out to greet us, I felt like he was catered for us.

Not only was he knowledgeable about the vehicle we were looking at, he never once made us feel like we had to buy it. But what was truly impressive was the fact that we had alot in common with Darren therefore we had some enjoyable conversations yesterday. We were upfront about our mediocre credit (and yes I'm probably giving us more credit than we deserve) and Darren didn't even blink an eye. Darren was able to knock out an incredible deal with our trade in and the purchase of the Soul where the car payment stayed exactly the same to what I was paying for the Hyundai.

Now we have a vehicle we actually want with features I never thought we could afford. Darren was able to make this happen in under 3 hours while showing us exactly how the Soul functions and explaining every part of the process along the way. We did not feel rushed at all and commented all night to each other that was the best car buying experience either of us ever had. We will definitely look to recommend Darren and Galeana Kia to family and friends when they are looking for a new vehicle. Thank you again for your awesome service!" Sincerely, Jon and Missy


"I wanted to say thank you to Darren, Mr. Tom (finance) and all of the smiling faces at Galeana KIA! In my younger, married days, we bought 15 cars! My name was always on the title, but I had never negotiated from beginning to end alone. Thursday, I did that! Completely alone I bought my own car!! It was a pretty big day for me!!

Darren was AWESOME! From the first email he sent (I used truecar.com) to the moment I drove away from the dealership! It was an amazingly pleasant experience. I left feeling as though I had not only purchased the best car for me, but that I had made friends as well! That's how it should be, right? I am so appreciative for the experience! I will tell everyone I know that Galeana is a class act and Darren is a ROCK STAR (and a great human being)!!!"
- Sonya


 Ms. Gordon taking delivery on her new 2010 Kia from Toby.

    "We would like to personally thank Terry Bostick and Tom Cunningham for their help in purchasing our new Kia Sorento. It was a no pressure/no haggling/no hassle experience and I would recommend Galeana, Mr. Bostick and Mr. Cunningham to all of my family and friends who are looking for a new vehicle. We have purchased many vehicles and dealt with many dealerships in the past and this is the first time we have left with a new car feeling great about the purchase and experience and not having regrets. Mr. Bostick and Mr. Cunningham are a great asset to your company. Thank you again!"
Ken & Jennifer