Thank you for visiting Galeana KIA in Columbia, SC. If you are trying to reach Galeana KIA in Ft. Myers FL please CLICK HERE


Choose Kia Service


Service Centered Around You
Here at Galeana Kia of Columbia, our mission is to provide you with the same exceptional level of service that led you to purchase a Kia vehicle in the first place.
We offer a comprehensive selection of Genuine Kia Parts and Accessories, so you can accessorize your vehicle to fit your style. Whether you purchased your vehicle from us or not, Galeana Kia of Columbia is your #1 destination for auto service and repair in Columbia, SC..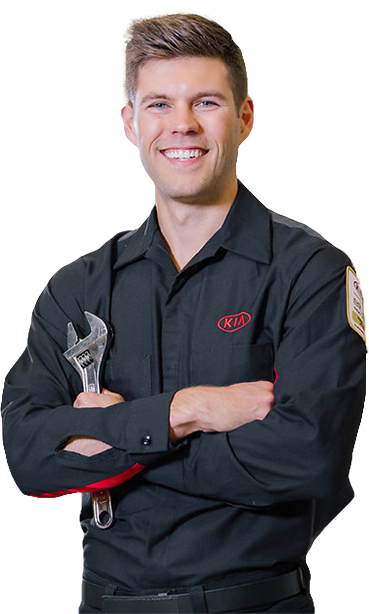 Among the many auto repair services, Galeana offers Columbia-area services, including:
Tire Rotation
Engine Diagnostics
Oil Changes'
Transmission Repair
Brake Replacement
Factory Trained Service Technicians

Kia Service in Columbia SC - Kia Repair
If you live in Columbia South Carolina and own a Kia vehicle and want to keep it in peak condition for many years to come, rely on the Kia service team at Galeana Kia of Columbia. We're the premier Kia dealership in this region, and our location includes a Kia service center, a Kia tire center, a collision center and a parts store through which we provide you full access to the Kia catalog. All Kia service and repair are performed by factory-trained technicians, and our team includes Kia parts specialists and a friendly customer service team that goes the extra mile to ensure that you have a great experience.
Express Service
Get in. Get out. Get on your way. Our customers require routine Kia service in Columbia but shouldn't have to schedule appointments and deal with hassles when they need it. That's why we have an express lane. Pull in at your convenience. We take customers on a first-come, first-serve basis, and we have multiple bays operating so that you never have to wait long and can get back out on the road fast. The express services we offer include wiper blade replacement, battery testing and replacement, bulb installation, tread check and tire rotation, brake inspections and, of course, oil changes.
Service Center
We have a world-class service center where we specialize in Kia service and repair and have all of the equipment needed for advanced diagnostics and repair. You can schedule an appointment online, and our shop is open Monday through Saturday. You can drop your vehicle off with us, and we'll contact you when the work has been completed. You're also welcome to wait here while we complete the work. Our location has multiple lounges that are modern, comfortable and clean, and we provide you free Wi-Fi access in additional to complimentary coffee and snacks.
Collision Center
The goal at our Galeana body shop is to deliver high-quality collision repair at a fair and competitive price while minimize the inconvenience of our customers. Our body repair team has decades of experience and handles every from minor dent repair to major bodywork. We also work with all insurance companies and make the claim process simple and hassle-free for our clients.
Kia Tires
Our tire center at Galeana Kia of Columbia has one of the largest tire inventories in the region. That includes tires for Kia vehicles but all other makes and models too. We have all-weather tires but also snow and summer performance tires. Our team does tire rotation and balancing. We can check your tread depth and other aspects of tire wear, and if you do need new tires, our tire experts help you choose the ideal set for your vehicle and usage and install them with precision.
Kia Parts
It's important for us to maintain a well-stocked inventory of Kia parts in Columbia South Carolina. Our service team carries out routine maintenance and repairs on a daily basis, and we'll never use anything less than genuine OEM parts. We also sell those parts directly to our customers, and if you need a product that we don't keep in stock, we're happy to order it for you and get it here fast.
Kia Accessories
The Kia catalog includes much more than parts for Kia maintenance and repair. There are also many accessories through which you can enhance your vehicle, including wheels, spoilers, roof rails, door sill enhancements, wind deflectors, headlamp covers, all-weather floor mats and much more. Our team can install those accessories for you, but we also sell them direct to our customers.
Service and Parts Specials
We take pride in offering fair and competitive pricing for all Kia service in Columbia. You should also keep an eye on our website where we list our specials. Our dealership is often able to offer coupons, rebates and other promotions that can help lower your costs even more!
Expert Kia Service and Repair in Columbia
When you need Kia service in Columbia, turn to Galeana Kia of Columbia. We're a service center in Columbia South Carolina that you can rely on for expert maintenance, genuine OEM parts, accurate diagnostics and precision repairs. Call or email today with any questions.